NASP-IMDS: September 11-22, 2017
Welcome to the second unit of the National Advanced Silviculture Program, our tenth offering of this two-week training/education course. We have assembled an excellent team. The College of Forestry at Oregon State University has developed and delivered forestry continuing education modules for most of the last Century, including a Silviculture Institute, and workshops on inventory, monitoring and decision support.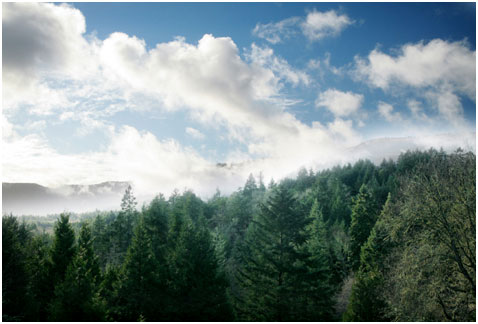 We believe Oregon State University is uniquely positioned to offer this instruction based on the quality of the instructional team and training facility/ expertise available. The campus, lodging and conference facility are all positioned within a short drive to private, state and federal forests where sampling and inventory lessons can be reinforced with short field sessions.
We continue to have regular and successful offerings in a wide range of professional topics and excellent support from the University's Conference Services. Dr. John Bailey has specifically organized silvicultural training and tours dating back to the 1980s. Oregon State University Conference Services will ensure that all fiscal matters are within federal and state guidelines including contracting with hotels, food services, instructors, facilities, and transportation.
In summary, our goals for conducting this module include:
Provide an engaging and positive learning environment for all participants in terms of materials, instruction, assessment and facilities.
Supply outstanding content and assessment in inventory, monitoring and decision support for silviculturists, from recognized experts, that meets or exceeds all certification requirements and includes hands-on problem sets and proper assessment tools.
Provide all services and instruction in a cost-effective and efficient manner.
For more information about this course, please visit the menu links on the left.

Weather and Supplies
September usually has pretty good weather (at least in the valley), but you'll want decent footwear for walking in the woods (including in the presence of poison oak and thorny things) and light rain gear/field clothes. If the weather forecast is looking really ugly on the 9th, then I'll warn you to bring heavy rain gear AND I'll provide plastic bags – we did get nailed one year over at the Coast…it was beautiful and fun, but wet!
You may want to bring a hardhat for in the woods, particularly the Saturday when we are out with FS staff on the Siuslaw National Forest, but I won't leave you behind if you forget it. You should bring a small field notebook for writing and collecting a bit of data here and there, but there isn't any need to bring your own equipment – I'll provide whatever we need for measurements .